Girls SW Inter County Match week
Day 3

The last day of action pitted the girls vs the mighty Glos as the first match of the day. Although the result was 4.5-1.5 with the win coming from Brooke Manors star, Olivia Bannon who won 1 up. Rosie McGraine from Tidworth grabbed a brilliant half and two other matches went to the 18th including Ashleigh Thorne who led the team with distinction over the 3 days. Captain Seona was just foxed by the greens today unluckily losing out on 18. A very short turn around saw the girls take on Cornwall for the final match. A closely and keenly contested match finishing 3.5 points to 2..5 to Cornwall The girls showed some sign of fatigue - for some it was their 5th match in 3 days, but the Wiltshire grit runs deep. Rookie Rosie McGraine and Sammie Walls delivered points in style with 7/5 and 3/2 wins respectively. Olivia Bannon is definiitely hewn from Scottish granite -1 down with 1 to play she was as cool as a rock to hole a great 6 foot putt for the win. Well done team Wiltshire - who all played with pride.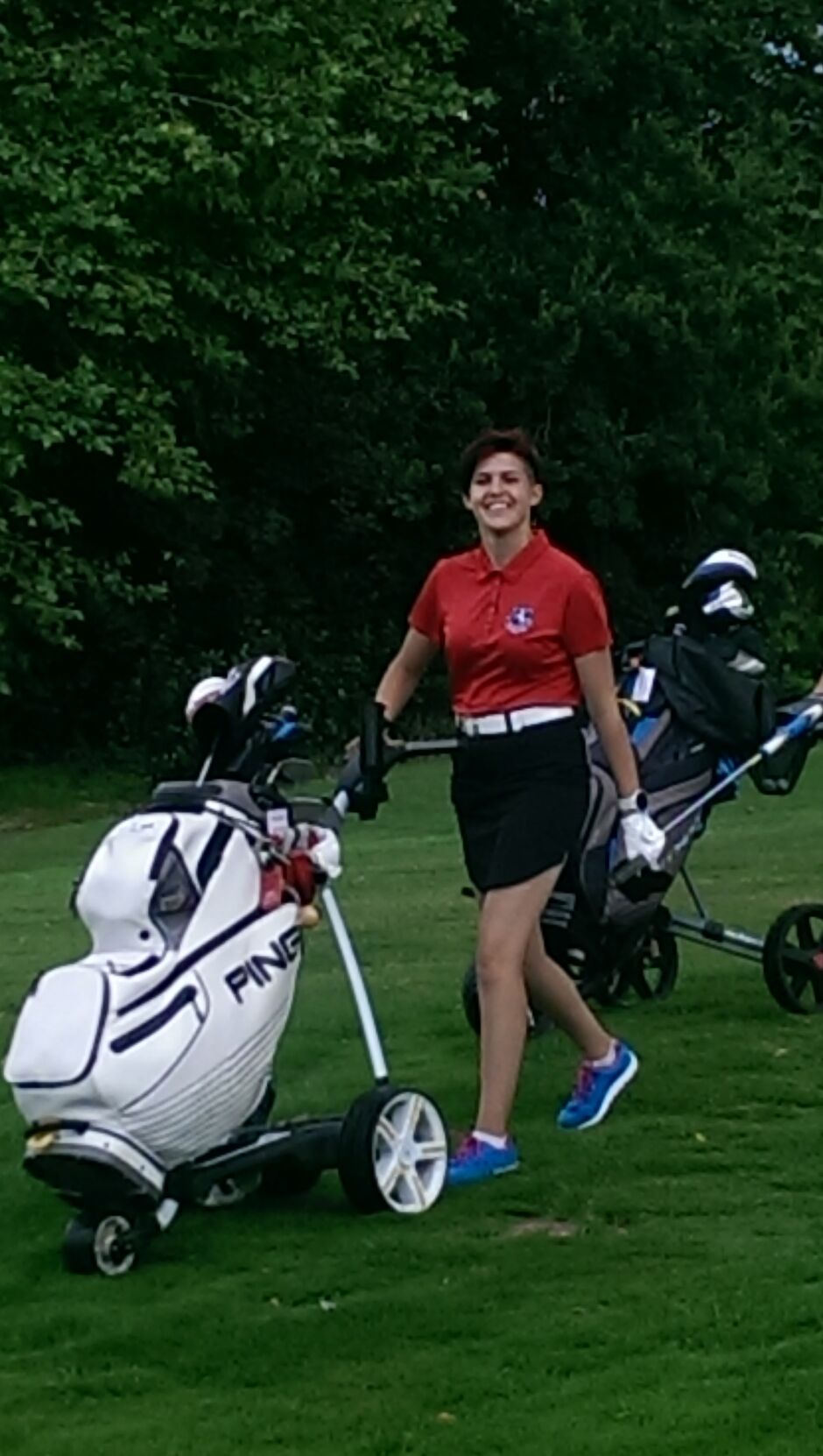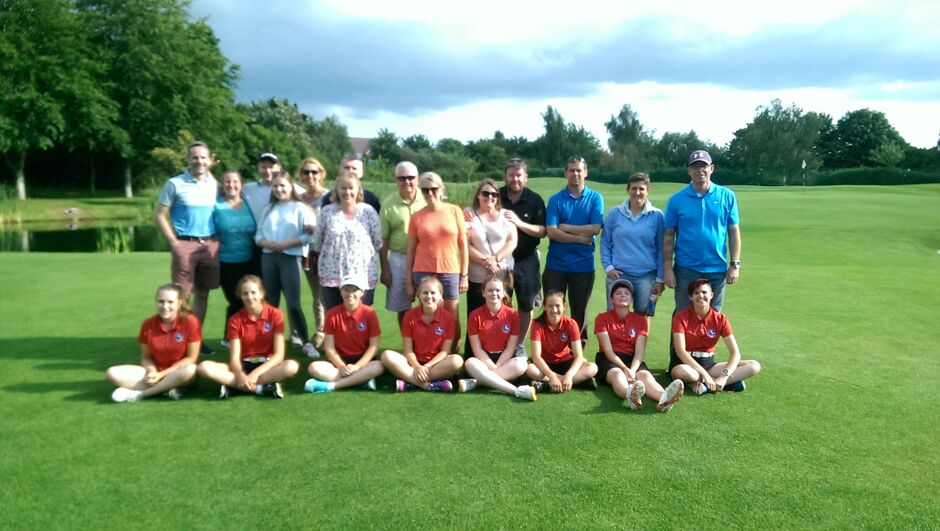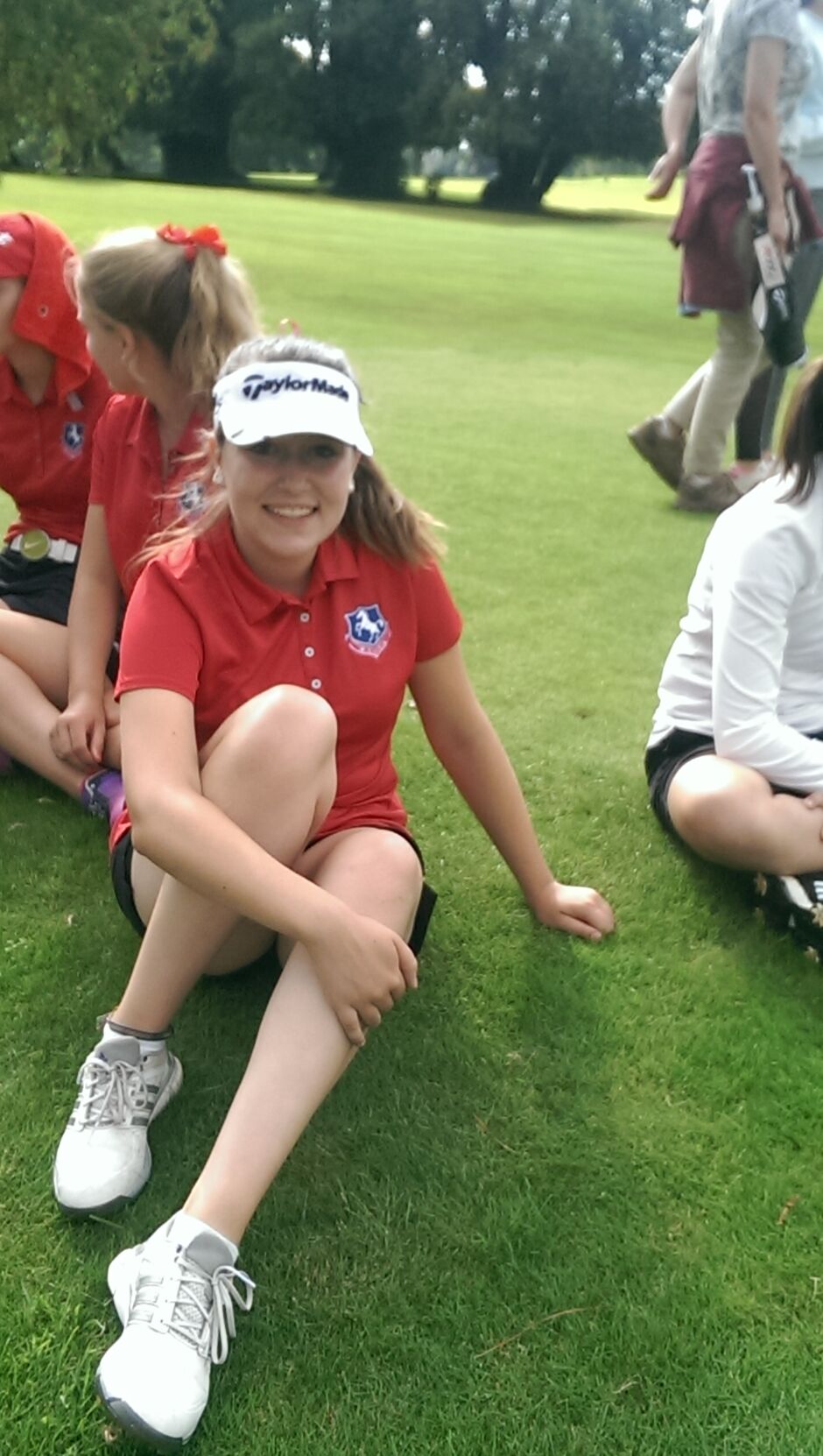 Day 2
We're right in the thick of it now, 1 match down 4 to go. Our first opponents of the day were Dorset. The match was drawn 3-3.
Captain Seona led the way and was in a real fight straight from the off. 2 down after 9 she battled hard to square affairs on 15 but lost 16 to par. Her Scottish doggedness came to the fore as she dug deep to win 17 and 18 for a 1 up victory. Broome Manor' s Katie Walls and Liv Bannon both had a great day in the sun to bag the second and third Wiltshire points with Liv grabbing two birdies in the process. Hattie Dunn (Cumberwell) was unlucky to lose her game on 18 having only one hole in the game all the way round
The afternooon session saw us take on Devon. Although the result was 5-1 to Devon the action was much tighter the actual outcome.Sammie Walls (Broome Manor) was the stand out winner with a 6/5 result while Ashleigh Thorne (Wrag Barn) came back from 4 down to level it at 15 only for her opponent to perform some chipping magic to win on 17.
Katie Walls went all the way to 18 as did Olivia Bannon only to lose out on the final hole.
Cornwall and Glos await tomorrow as the matches conclude in he afternoon.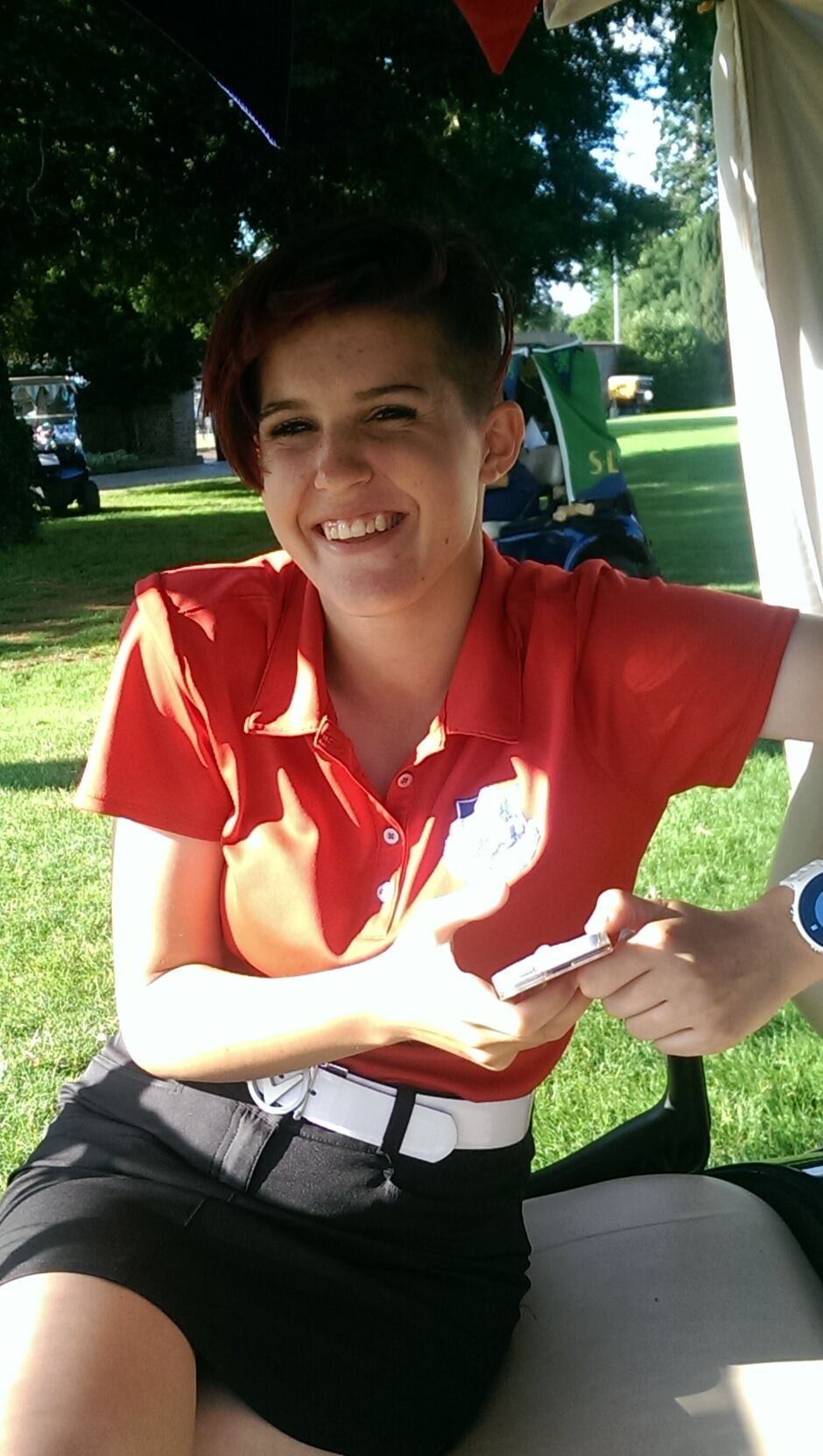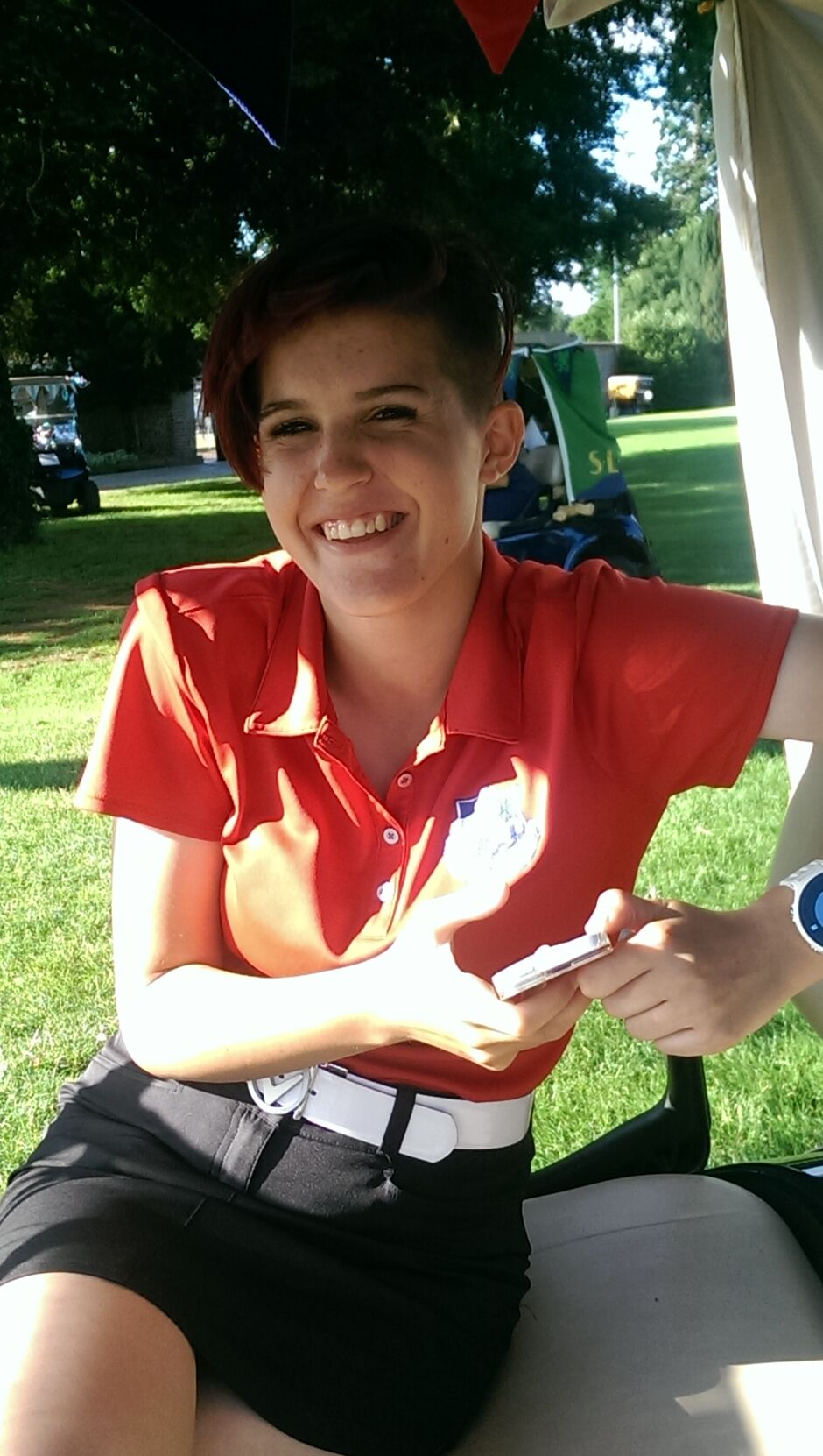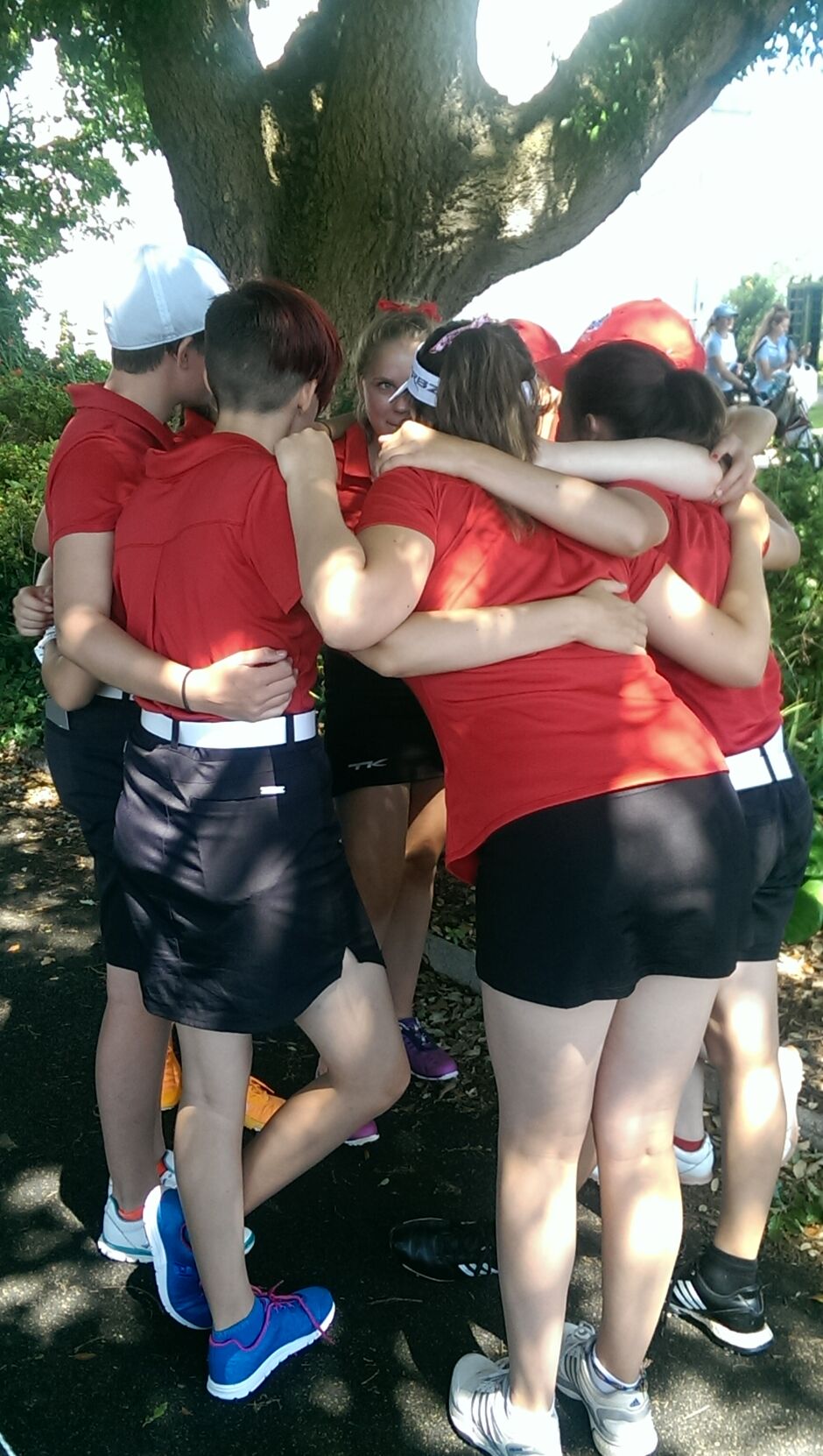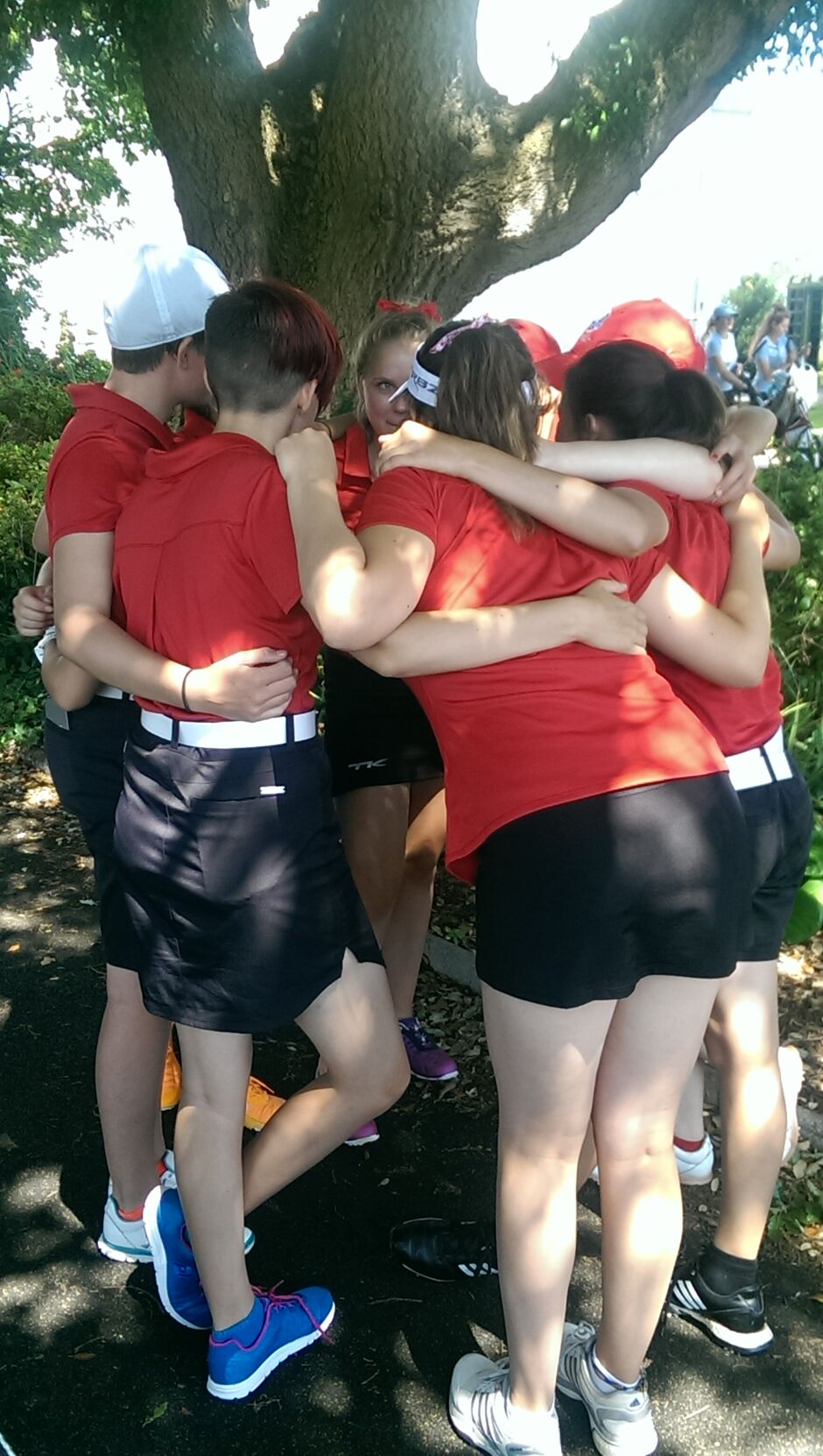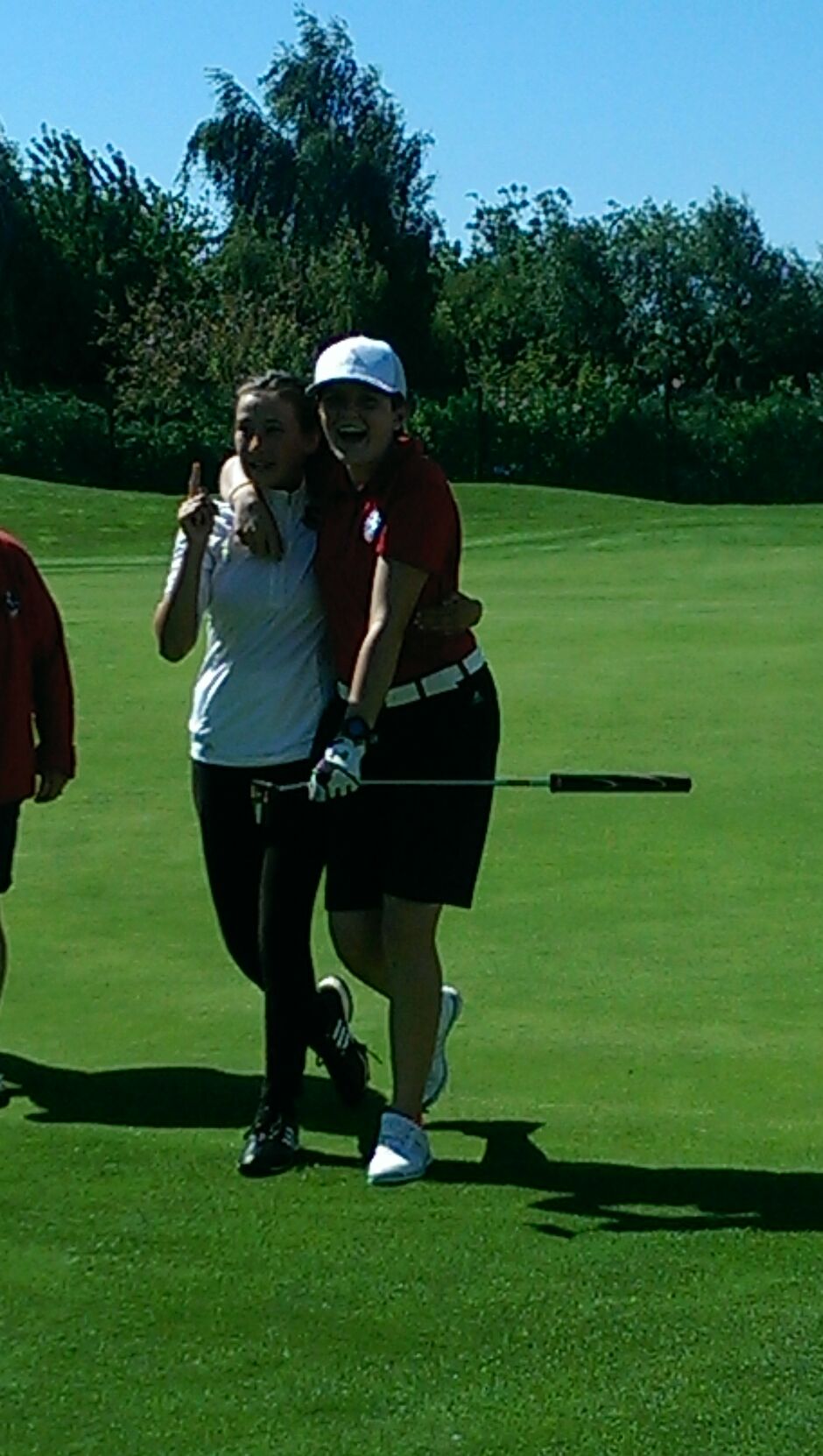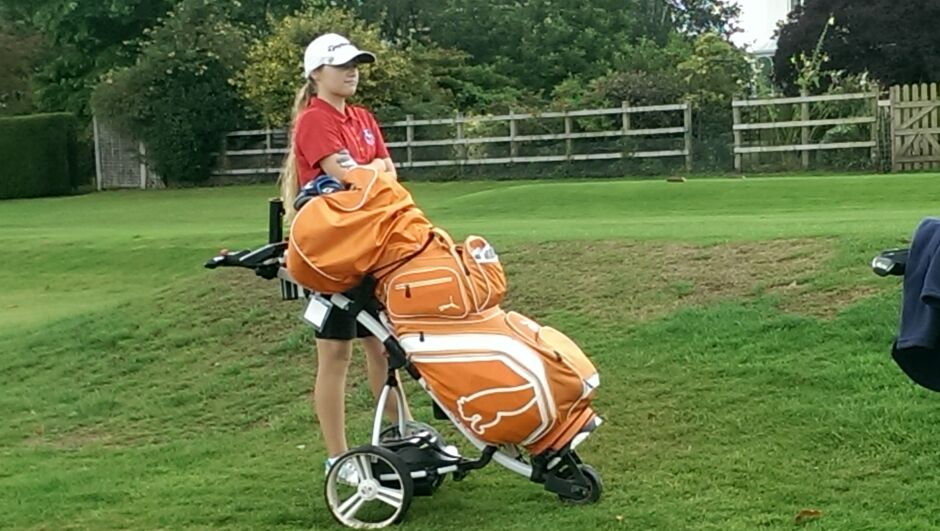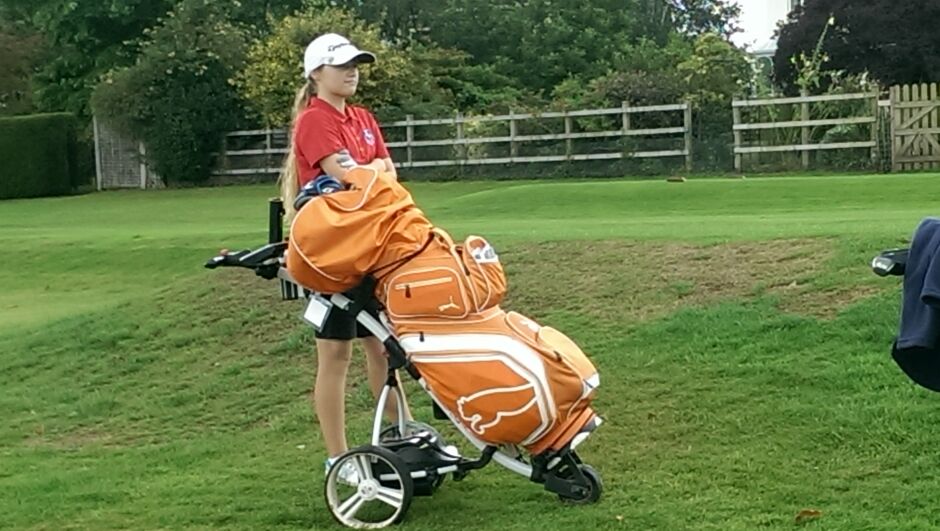 ​
​
Day 1
Wiltshire junior girls started their south west inter counties campaign today at Exeter Golf club and were very competitive whilst losing out 4-2 to Somerset. Each match consisting of 6 singles saw Wiltshire take on Somerset. Wrag Barn's Ashleigh led the team followed by Captain Seona , Laura, Katie, Sammie with Hattie anchoring the team Ashleigh had a tough assignment -her opponent slotting a good putt for birdie on the first and peppering the pin throughout the game. The Wrag Barn showed her mettle on the green and fought hard to just go down 3/2 Captain Seona led by example and her spirit was typified by sinking a great 5 footer on 17th to retain her 1hole lead which she increased with a win of 2up on 18. Brooms Manor's Sammie romped into sixth gear on the back nine by snatching a clutch of wins over holes 12-16 to close out her game 3/2. We play Dorset and Devon tomorrow feeling upbeat and confident of registering a win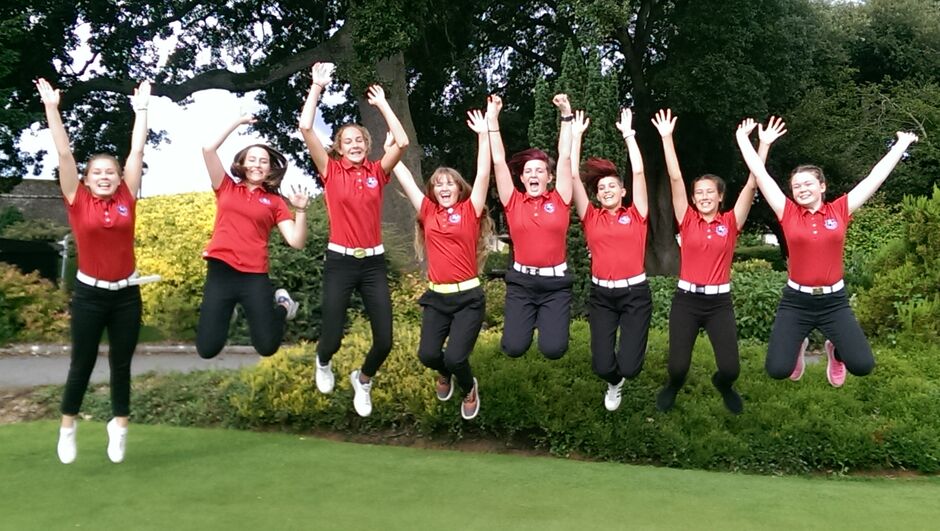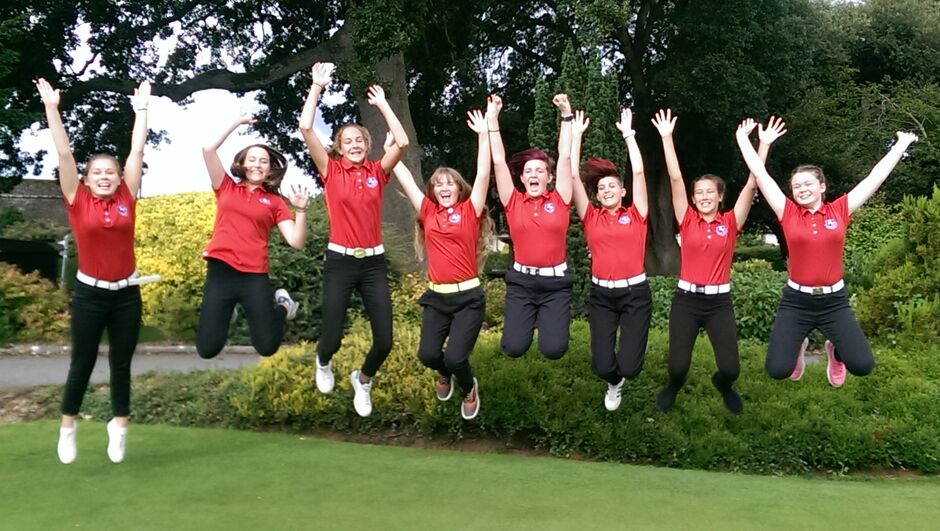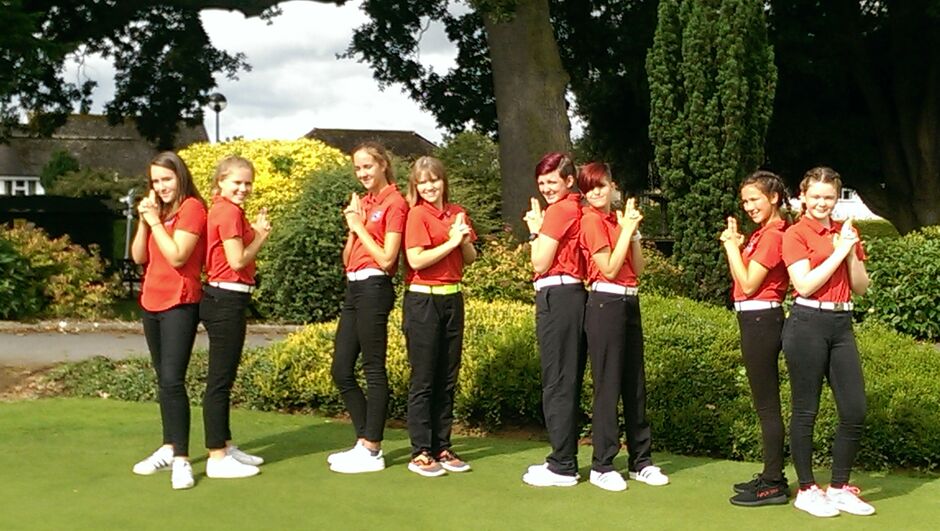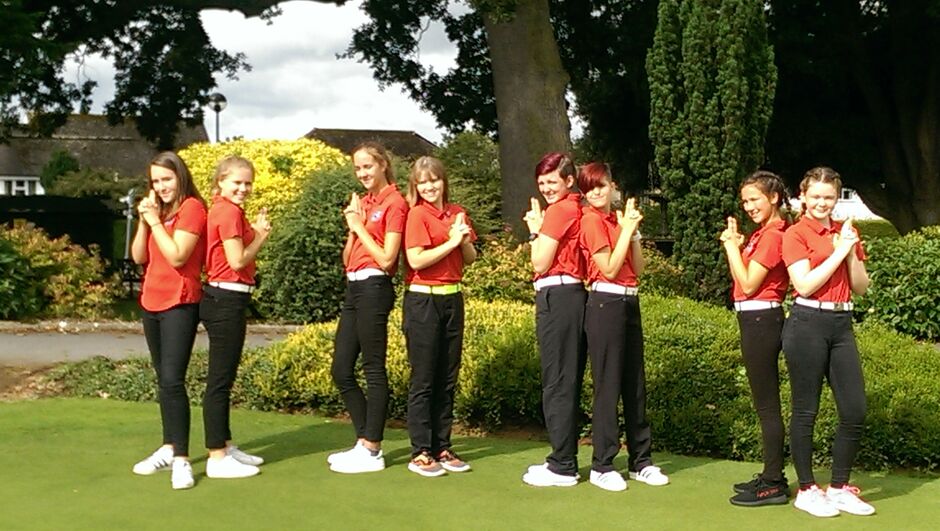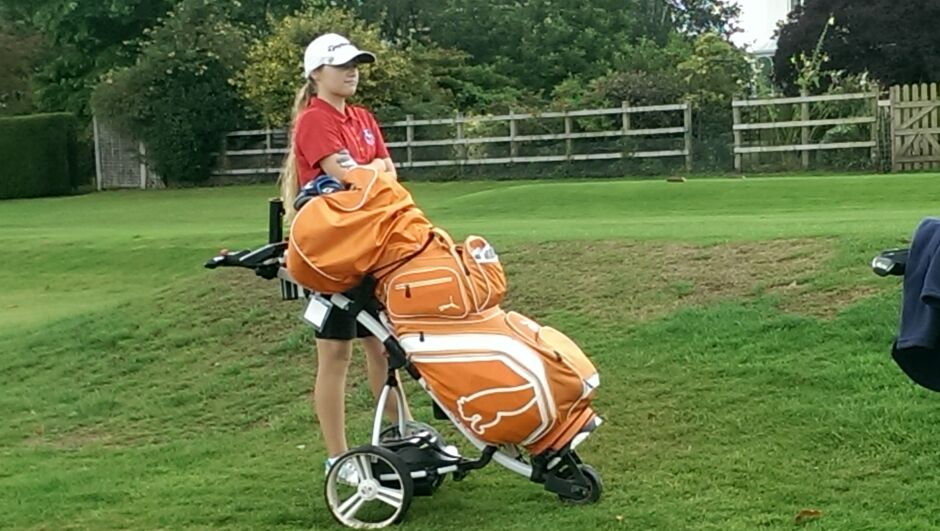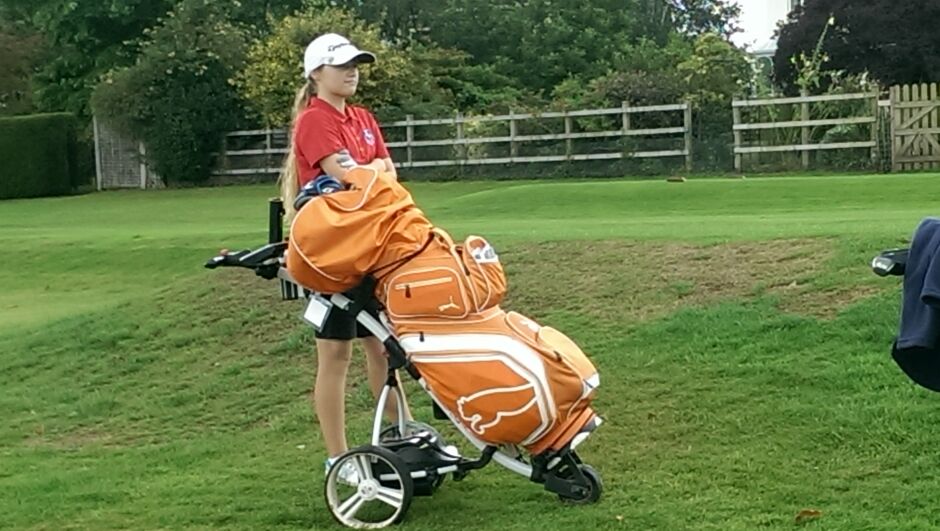 Follow us on Twitter @wiltsladiesgolf