Seniors Team
Latest Team Update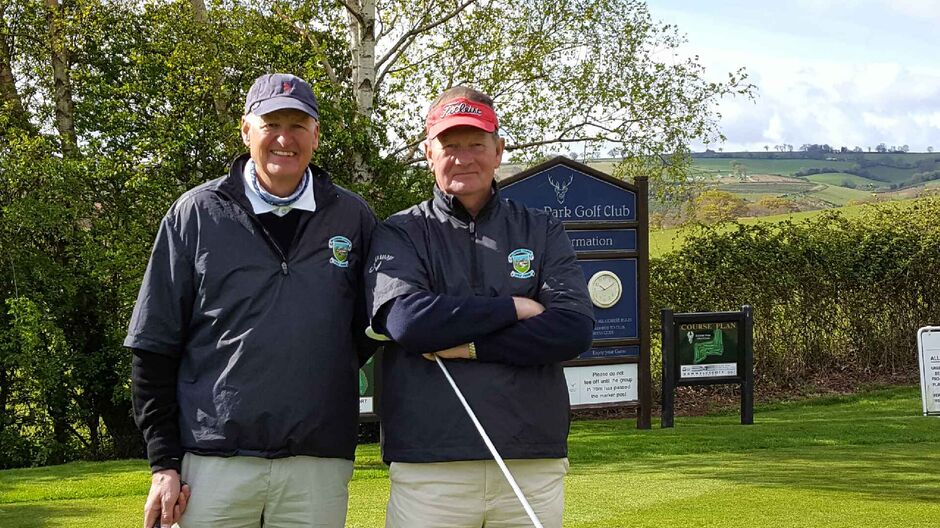 ​
Photo: Chris Graham from Ogbourne Downs on the left and Richard Jefferey, 2019 Senior's Captain, from Salisbury & SW on the right
The Wiltshire over 55's men'sTeam plays in the Channel League against Glamorgan, Gwent, Cornwall, Devon, Somerset and Gloucestershire. The format is a 10 man team playing 9 holes scratch Foursomes in the morning and 10 , 18 hole scratch, singles in the afternoon.
Latest League tables are shown here .
Our annual Senior County Championship will take place next year at Wrag Barn GC on Wednesday 19th June 2019, over 18 holes scratch strokeplay.
Wiltshire also competes in the South West Counties Golf Associations Senior's Championship, over 36 holes of strokeplay (a qualifier for the English County Finals). The venue for 2019 will be Tiverton GC and will be played over two days between Wednesday 24th and Thursday 25th July 2019. Results can be found here